What is SoD?
School of Discipleship is a life changing journey that will equip you to fulfill your calling and purpose in Christ.
Through four 10-week phases of relevant teaching and weekly reviews, SOD will help you grow in spiritual maturity.
East Coast classes are held Monday evenings from 7 to 9 pm. West Coast classes are held on Tuesday evenings from 7 to 9pm.
SOD is available in Espanol at our Gainesville and Gwinnett campus. Childcare is available at no additional cost for ages 1-12.
Whether you've been a Christian for 30 minutes or 30 years, School of Discipleship will change your life.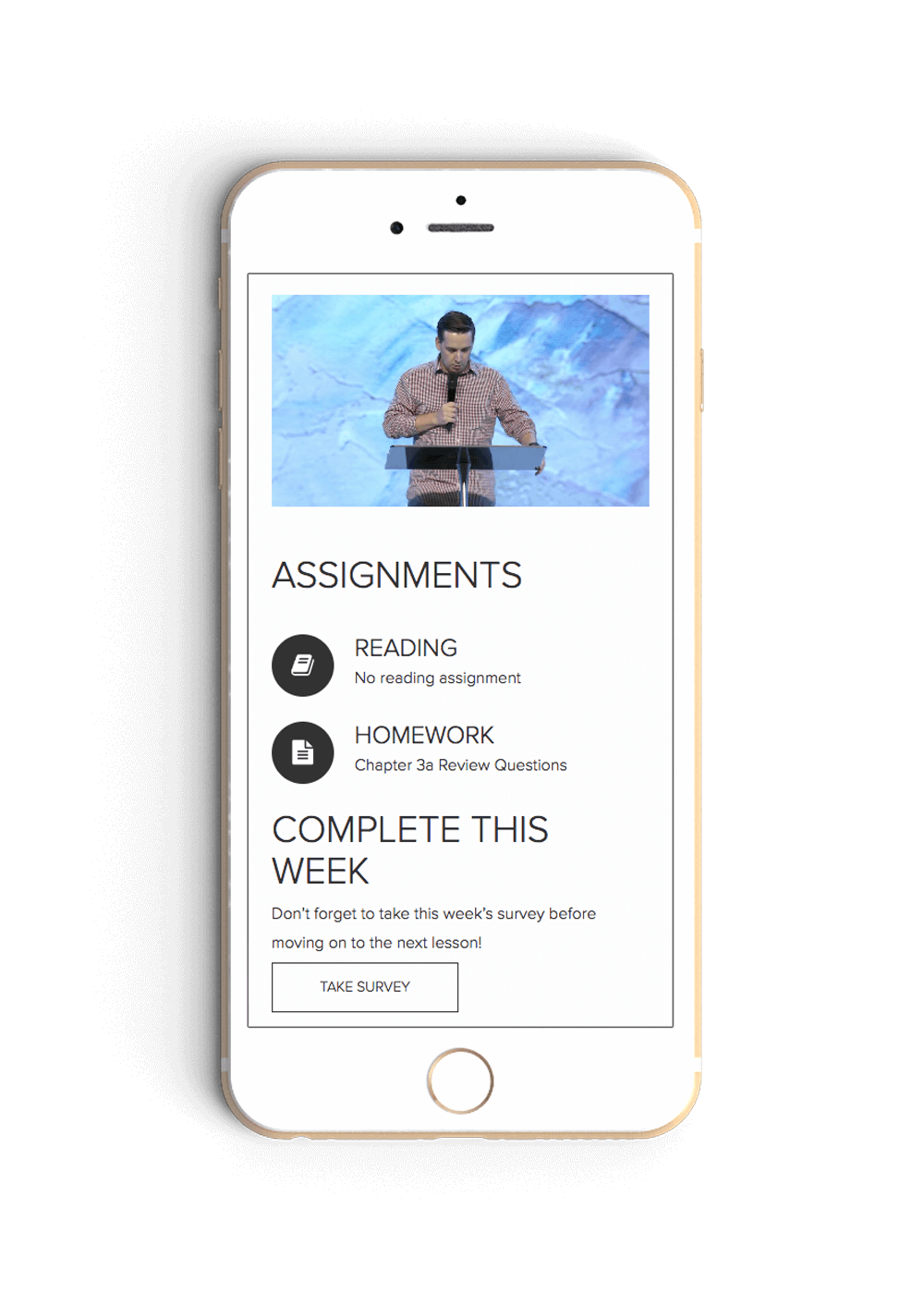 SoD Online
Introducing a new way to experience School of Discipleship: on your schedule in the comfort of your own home, on your tablet or smartphone! School of Discipleship Online allows you to study at your own pace while still giving you a week to complete each class. Experience the same messages, teachings and assignments as our campus courses. Register now and begin your next Discipleship class.
More Info
Life Courses
Bible Studies
In depth studies of Romans, Ephesians, Colossians, or James.
Marriage Enrichment
Enrich your marriage with topics ranging from communication to love and respect.
Financial Peace
Learn biblical, practical steps to get from where you are to where you've dreamed you could be in your finances.
Restoration Groups
Celebrate Freedom
Experience God's power to break free from dysfuntional habits.
Re|Engage
Study God's design for reconnection and resurrection of marriages.
Divorce Care
Learn God's plan for rebuilding your life after a divorce or separation.
Divorce Care For Kids
Tender lives are restored as children heal from the hurt caused by divorce.
Grief Share
Learn about God's healing after the loss of a loved one.
Make a Payment
Select your campus to make a payment on the current session or a previous semester of SOD.